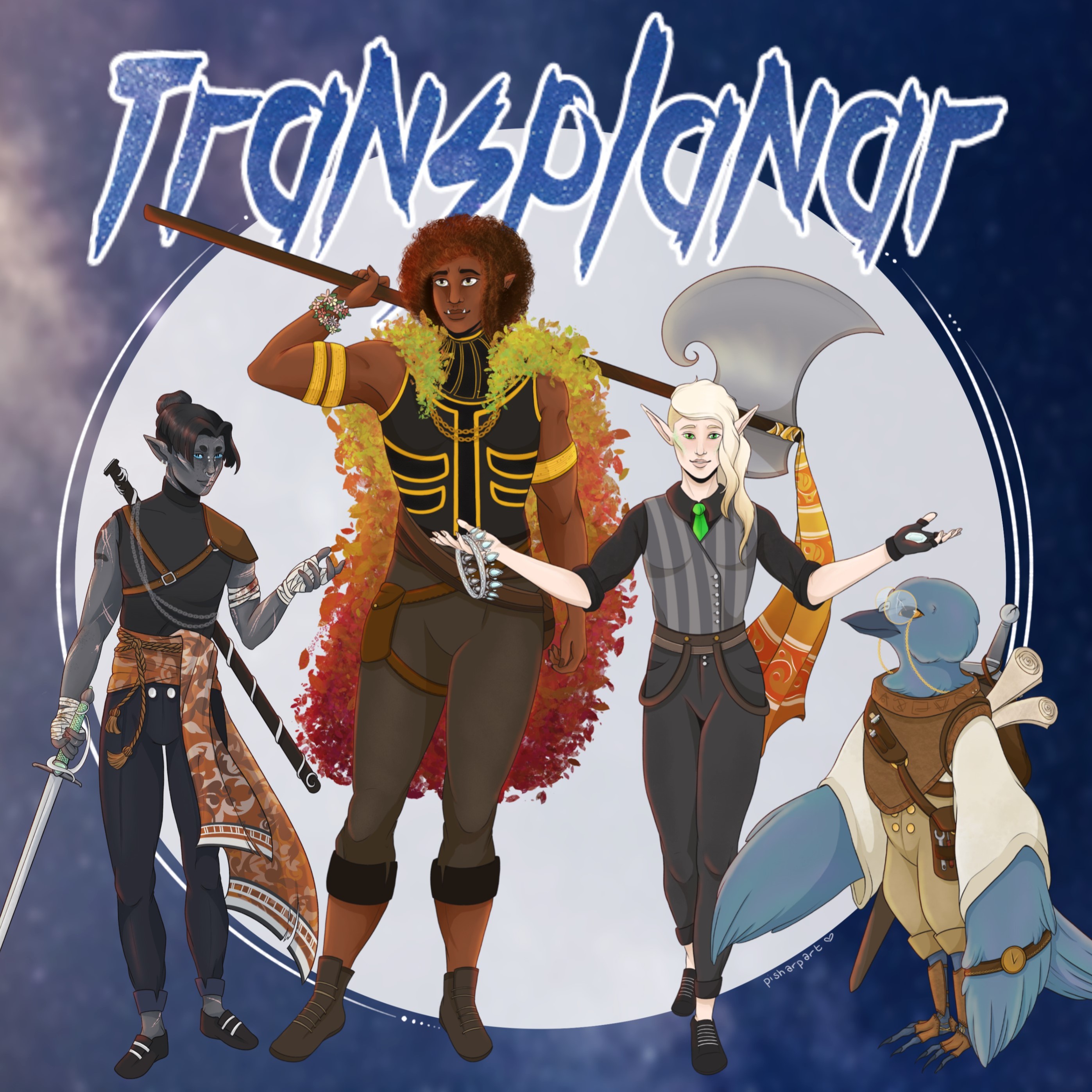 Dr. Oluso sends Øka, Manaia, Dewey, and Vee on their first-ever quest: to investigate rumors of riots in Dabathati, the capital city of the Republic of Talmaad...
Pledge to our Patreon (https://www.patreon.com/transplanarrpg) for early access to episodes, character journals, Connie's GM notes, and the chance for your OC to cameo in our campaign!
Special thanks to our Heroes and Paragons: Abigail Rytel, Azra, Brooke Brite, Charles, Cora Eckert, Lex Slater, Moonflower Tea, Purplemouse, Risa, Samantha Chappell, and Sunny.
Content warnings for this episode: fantasy violence, gore, body horror, blood and bloodletting, apocalypse, monsters and monstrosity, cults and cult like behaviors, interpersonal conflict, substance use and addiction, mentions of food, vomiting, rioting, spiders, scorpions, and tooth gore.
CREDITS: 
Title - "Notes on Staying" in Not Here by Hieu Minh Nguyen.
Music - C.I.S. Music (https://soundcloud.com/cis_music) and Fesliyan Studios (https://www.fesliyanstudios.com/).
Album art - Sea Thomas (https://twitter.com/pisharpart).
Sound mixing - Mike Graham (https://twitter.com/ohmikegraham).