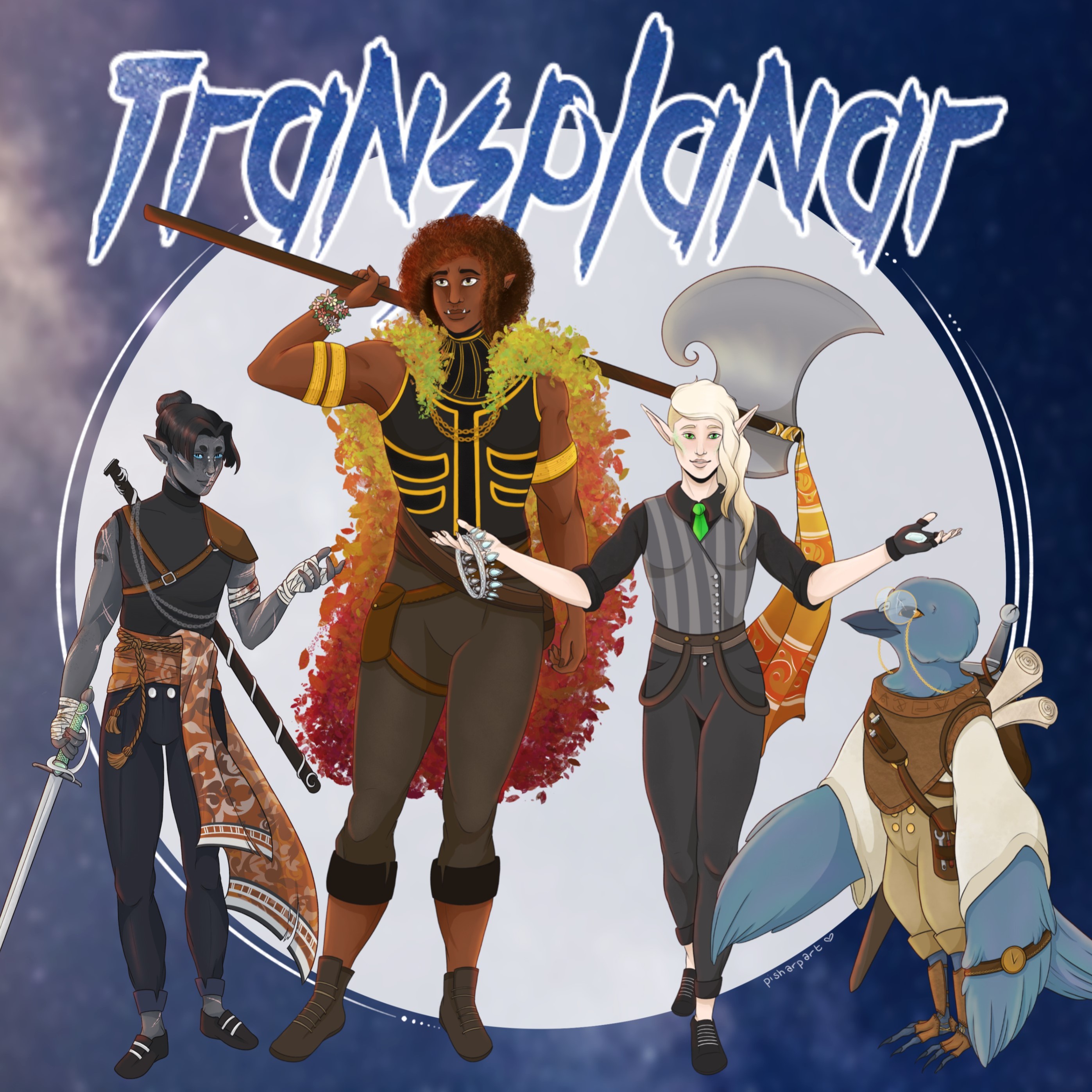 Øka, Manaia, Dewey, and Vee travel to the Court of Ravens to investigate the Profane Undeath. Vee breaks into a rich elf's caravan. Dewey meets an old "friend."
Pledge to our Patreon (https://www.patreon.com/transplanarrpg) for early access to episodes, character journals, Connie's GM notes, and the chance for your OC to cameo in our campaign!
Special thanks to our Heroes and Paragons: Abigail Rytel, Azra, Brooke Brite, Cassidy Barnes, Charles, chillacres, Cora Eckert, Lex Slater, Mauvelous, Mitzi, Moonflower Tea, Purplemouse, Risa, Samantha Chappell, Summer Rose Folta, and Sunny.
Content warnings for this episode: descriptions of food, climate disaster, apocalyptic events, a refugee crisis, family trauma, death of loved ones, terminal illness, coughing noises, and memory loss.
CREDITS: